About Mike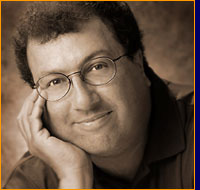 Mike is currently the Chief Photographer for Syracuse University Athletics. He started his career with the sale of a picture of then presidential candidate Ronald Reagan, and went on to become a staff newspaper photographer and then a decades long contributor to The NY Times and the Associated Press.
Mike has covered major news & sporting events, including the Olympiad in Seoul, Korea, NCAA football & basketball, presidential and other political campaigns. He also traveled in the "tight press pool" on two papal tours of the U.S., with the late Pope John Paul II.
Mike's assignments have been published in a host of national & international periodicals such as USA Today, TIME, NEWSWEEK, Sports Illustrated, & People magazines, along with numerous national and world newspapers. His primary assignments now include sports, editorial and corporate portraits and events.
Regular coverage includes: the Adirondacks, Albany, Auburn, Amsterdam, Binghamton, Buffalo, Cortland, Elmira, Geneva, Ithaca, Fulton, Hamilton, Ft. Drum, Lackawanna, Lake Placid, Massena, New York City, Ogdensburg, Oneida, Oswego, Rochester, Saranac Lake, Seneca Falls, Tonawanda, Troy, Utica, Waterloo, Verona, Watertown and Watkins Glen, N.Y. Wilkes-Barre and Scranton, PA.
Contributor to books such as:
"America 24/7's - NY-24/7"~ by DK Publishing,
"Pope John Paul II- A Pastoral Visit to the United States" ~ by Ignatius Press,
"John Paul II Visits America" ~ by Crescent Books
"Photojournalism - The Visual Approach" ~ by Prentice Hall
"Greater Syracuse - Center of an Empire" ~ by Towery  Publishing
"Recent Cool Assignments"
The One World Concert & Common Ground for Peace Syracuse, NY. I was hangin' with the 14th Dalai Lama for three days, along with former UN Ambassador Andrew Young & Martin Luther King III. Then photographing performers Dave Mathews, Whoopi Goldberg, Dave Crosby, Cyndi Lauper, Roberta Flack, & The Counting Crows, amongst others. Even met and chatted up Michael Lang of Woodstock fame.
Heisman Trophy Event: with Vice President Biden in NYC.
Also in attendance were Marv Albert, former NFL stars Art Monk, Floyd Little, and former NBA player and Mayor of Detroit, Dave Bing.
NCAA Regional: Sweet 16-Elite 8 playoffs.
Discovery Channel: Three Days on location for pilot "Invention Nation".
J.M. Smuckers Corp:  Portrait sessions with world champion and Olympic figure skaters in Lake Placid, N.Y.
Windmill Farm: Lowville, N.Y. for the New York Times & Scottish Power.
San Francisco: Wedding and four day motorcycle tour of California!
St. Anselm College: 6-days in Athens, Greece and the Island of Crete covering student archeological digs.
Verizon Corporation: Pro soccer at Giants Stadium in the NJ Meadowlands and a Latino Salsa Music festival at Carnige Hall in NYC.
Powder Magazine: Skiing soldiers of the 10th Mt. Division.
The Wall St. Journal: Co-op babysiting.
New York State and HSBC Bank: 25th Silver Anniversary Edition of the Olympic-style, 28-sport, amateur athletics Empire State Games.
The International Brotherhood of Teamsters: Union member training hunting dogs.
Annual Great New York State Fair: 12-days of rides, games, goats, cows, politicians, and entertainment.
Cider making in Layfayette, NY.
Finger Lakes Wineries.
Michael Okoniewski
11 Drovers Lane
DeWitt, NY 13214
315.447.6765
If you are requesting any photos of Syracuse University student athletes, whether prints or files, I can not provide them because of current NCAA guidelines.
If you are selling a service or product, do not attempt to contact me. I will not respond.
eMail: Click here to contact Mike regarding photo assignments.
Availability Dates
I am currently only booking dates for June, July and early August.
Wedding Philosophy
My belief is that a wedding is one of the most special and memorable milestones in a couple's life and deserves to be documented by a photographer of exceptional visual talent.
My goal is to provide superior, heirloom quality wedding photography that captures the soul and spirit of your day, with all it's subtle and exciting moments. I also strive to make sure it is a thoroughly enjoyable experience for the couple and their families from the early preparations, through the moment they say I do, and on into the whirlwind reception afterwards.
$2400* - For both my services and that of my assistant, up to 8-hours of continuous coverage, all the images burned to photo CD's in both Color and B&W, with a web browser preview, delivered to you. You can then pick your images and bring the photo DVD to a quality lab for your proofs. Additional hours above 8-hours are billed @ $200 each.
*Plus current NYS & Onondaga County Sales Tax ( .08% as of 1/1/17 )
"VETERANS"

We will provide a discount of $200 for veterans and current military personnel. This includes the Coast Guard and National Guard.
If you would like to give me a call, I can answer any questions you may have. I will be able to provide you with valuable information as you begin the selection process for a photographer. My work indicates my ability to create photography that will be appreciated for generations to come.
A 50% non-refundable deposit is required to book any requested date, with the balance due (as a bank check or money order) on the day of the wedding. All wedding packages subject to sales tax if applicable.
Click here for "Important Tips for Great Photos".
Thanks for expressing an interest in my work.
Disclaimer/Copyright
All material contained herein are COPYRIGHTED by Mike Okoniewski. These images are provided for your viewing only. They are not intended for reproduction either in part or in whole in this or any other medium. They are not to be downloaded, copied, used to create any derivative work, or used for any reason, by any means, without the written permission of Mike Okoniewski.
The photographs presented here are used to indicate the quality of the photographers work. The persons depicted do not endorse the photographer, but are merely subjects of the photographers representative works.